March 31st 2017
By Bruce Brown Courtesy DIGITAL TRENDS
This company isn't just changing a power source, it's questioning the entire paradigm.
The Essence E-Raw version 3.1 coming at you straight on probably wouldn't seem very different from a standard motorcycle, although you might notice the lack of noise. Viewed from the back or either side, however, you'd realize this bike is unlike anything you've ever seen. And that would please the people at Essence Motorcycle in Lyons, France.
When they set out to build an electric motorcycle, Essence didn't want to just switch a gas motor for a battery. They wanted to change the paradigm, to "Get back to the 'essence of motorcycle' … simplicity and authenticity, to keep it raw and pure and intense," according to BikeExif.
As they worked their way through earlier versions, the Essence vision was to leave behind anything unnecessary while blending modern materials with old-world craftsmanship. Looking at the E-Raw from the side, you see a lot of raw steel, raw aluminum, and wood. The E-Raw's seat is shaped from plywood using the same techniques employed in traditional surfboard shaping.
Essence kept vital components and made good brand choices including front and rear Ohlins suspension, Beringer brakes and controls, Renthal handlebars, and 17-inch Excel rims.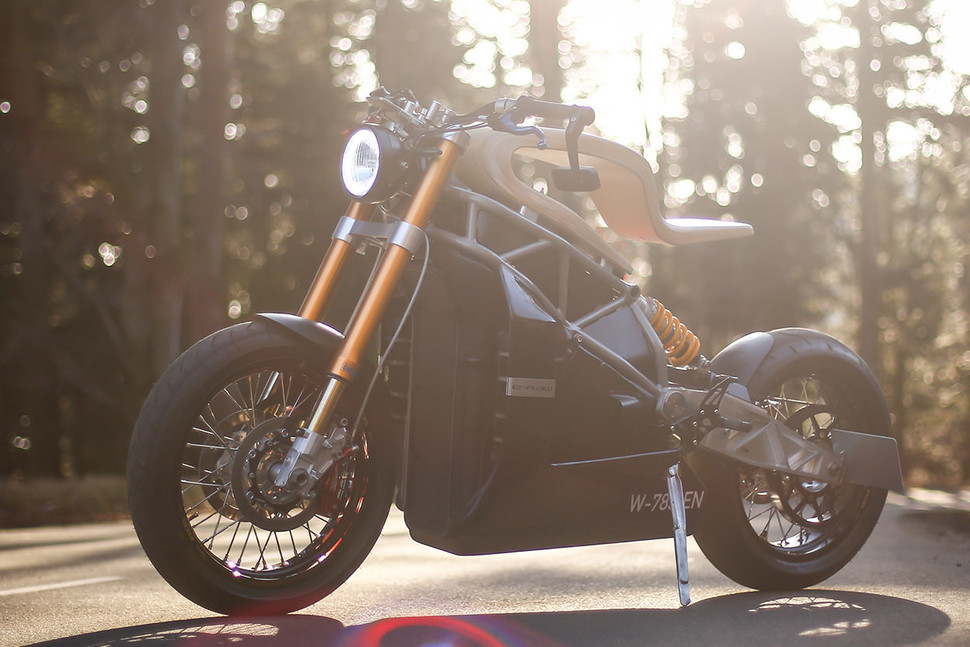 A 10.1kWh battery with peak 80kW power uses a CCS quick-charging system for a 185 km range (115 miles) in 30 minutes. The Pymco electric motor can take the E-Raw from zero to 62 mph in 3.5 seconds and has a 96 mph top speed.
The E-Raw's wooden seat is its most noticeable visual difference (if you don't count the lack of a gasoline engine). Another difference you'll see when you mount up is the lack of normal gauges. Instead there's a machined mount for a smartphone. When a phone is in use it displays speed, remaining range, and other useful information.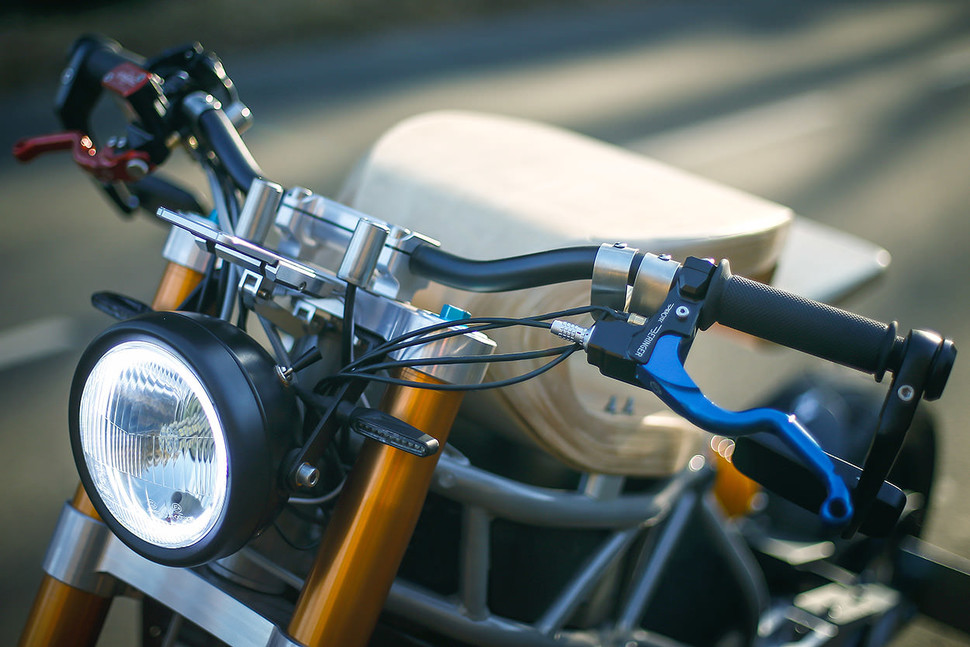 Essence has no plans to mass produce the E-Raw. Current plans are to build just ten units, customized to prospective owner's preferences. The cost of each E-Raw will be in the neighborhood of 55,000 euros, or a bit under $60,000.
Even the mention of dumping V-twins for battery power twists many biker traditionalist's shorts tight. Still, the Essence focus on simplicity, authenticity, and intensity could ring true for some. Sixty-grand price tags won't find many takers, but Essence's greatest contribution to the eventual but inevitable power train shift could be in the company's zero-based design concept. When you lose what you don't actually need and only add new components based on solid principles, that's a motorcycle philosophy many can get behind.