January 23rd 2017
By Bruce Brown courtesy of Digital Trends
WHY IT MATTERS TO YOU
If the concept of a custom-fitted, performance cruiser motorcycle trips your circuits, this may be your next bike.
Neo went shopping for a custom chopper, but bike designer Gard Hollinger said, "No," and told him why. So Keanu Reeves and Hollinger worked together on the right bike for the actor and everyday rider, and then co-founded the Arch Motorcycle Company.
So get ready for big-V-rated bike porn. Arch is what you get if you take inspiration from big American road bikes and add a demand for mile-crushing comfort, matched-set lust for handling and speed, and an it's-never-done-obsession for detail.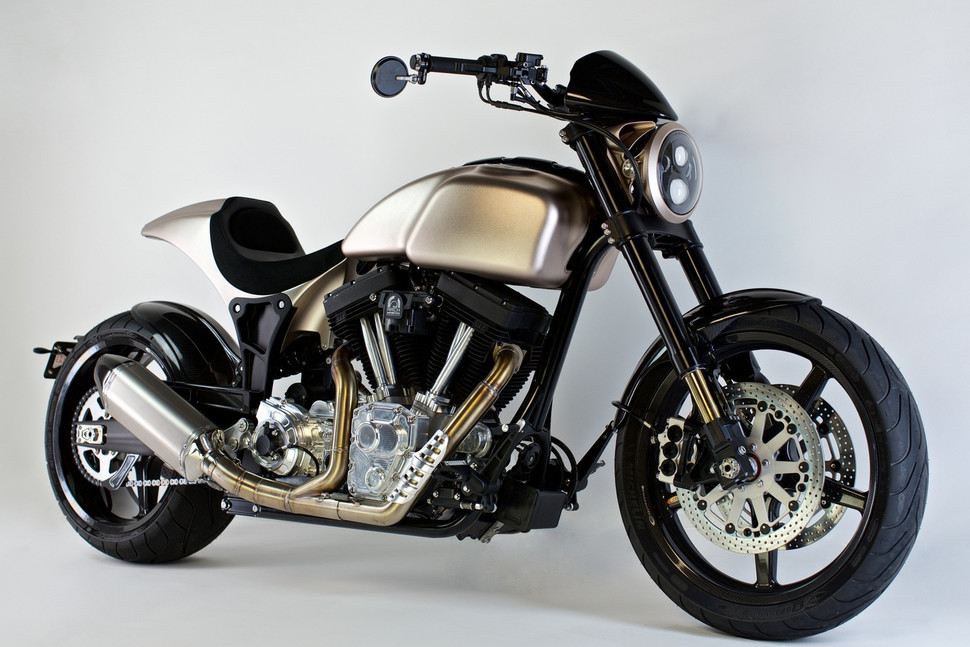 You know this ride will cost when you begin to hear the details. The two 9-pound gas tanks were machined for 66 hours from 534 pounds of raw billet aluminum. The tanks are just two of more than 200 proprietary parts Arch manufactures for its own, limited quantity use. Arch Motorcycles' custom-fitted bikes are as much performance art as they are performance cruisers, and are meant to be ridden hard, fast, and everywhere. If each part doesn't look beautiful from every direction, Hollinger and his crew keep working.

The engine is an Arch proprietary version of an S&S Cycle 124-cubic inch (2032 cc) V-twin with Arch's downdraft fuel injection and a proprietary 6-speed drivetrain with a high torque mainshaft. Structural components are made from billet steel and billet aluminum. The front and rear suspensions are custom-made for Arch by Ohlins. With carbon fiber wheels by BST, Michelin tires, and ISR brakes, Arch chooses from top performance components worldwide.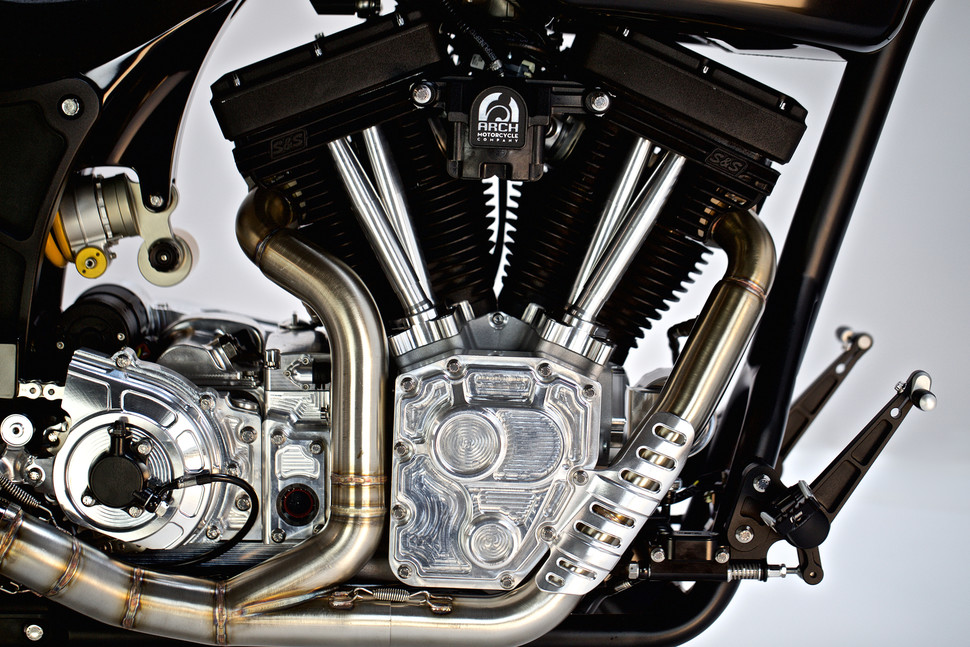 The Arch motorcycle model designation is the KRGT-1, but no two are alike. The base bike weighs 538 pounds dry and holds 5 gallons of gas, for a range of 185 to 210 miles. During the custom build plan and design process for each bike, buyers consult with Arch designers and engineers to tailor ride comfort and performance options, making choices that included forward or mid controls and footpeg and handlebar adjustments. Color and finish choices are limited by you imagination.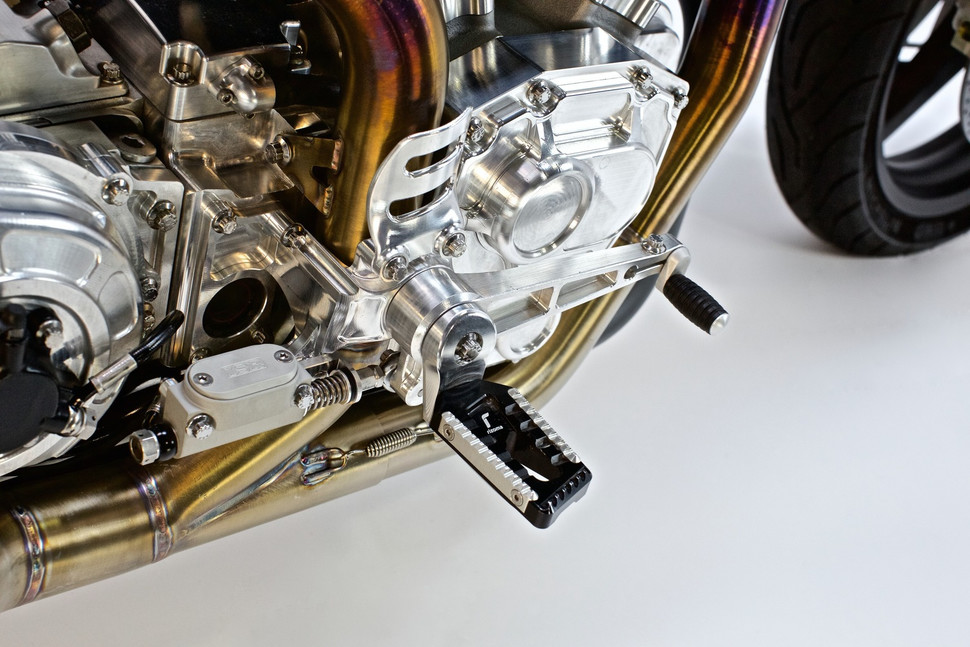 Unsurprisingly, all this custom work comes at a price, and the KRGT-1 costs $78,000. This consists of an initial $15,000 deposit to get started, $20,000 after all design choices have been made, and the remaining $43,000 on delivery, plus tax.
Just don't be too surprised if someday Trinity knocks on your door, hops on your bike, and rides it up the wall and across the ceiling.